2014 Aug 2, Saturday 9:00 – 10:30 pm Main Stage South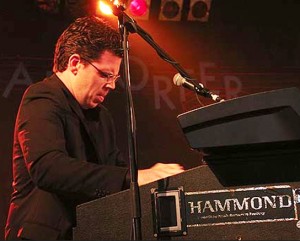 Jim Alfredson comes from a musical family. He remembers pulling on the drawbars of his father's Hammond B3 organ at the age of four. At age eight he began writing his own songs on a Yamaha organ, and since age 16 has immersed himself in the study of the mighty Hammond B3, dedicated to uncovering new directions within the deep tradition of the instrument.
He's certainly made a success of it. To quote Hammondbeat: "…Jim Alfredson is one of the faces of the new millenium's Jazz renaissance." And Downbeat magazine described him as "… a remarkable organist who seamlessly synthesizes several generations of keyboard influences."
In 2010, Jim joined the touring band for blues singer Janiva Magness. He is on the road most of the year with that band, performing around the world, and is featured on her last Alligator Records release "Stronger For It," as well as her new release, "Original". But Jim, a Lansing local, has not stopped his decades of Lansing-based musicianship.
Starting in 1999, he spent 10 years as organist and musical director of the award-winning rhythm & blues band Root Doctor, producing three CDs for the band. And in 2000 Jim formed the jazz trio organissimo, which has released five critically acclaimed CDs. The latest, Dedicated, Jim successfully crowd-funded and released in January 2013.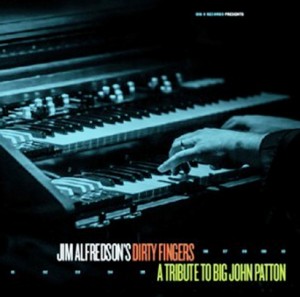 Just 10 months later, Jim released a solo project entitled Dirty Fingers – A Tribute to Big John Patton. Jim's playing and writing for organissimo has been heavily influenced by Patton, a jazz organ great on the BlueNote label's roster during the heyday of soul jazz in the 1960s. A respected and in-demand sideman, Patton also made a name for himself as a band leader and composer, defining the sound of acid jazz for decades to come. Dirty Fingers covers seven classic Patton songs, as interpreted by a stellar line-up of musicians including on drums the inimitable Randy Gelispie – whose quartet will be performing at JazzFest on Saturday at 6:30.
Joining Jim on stage to play Patton and more are Sean Dobbins on drums, Mark Kieme playing various woodwinds, Jim Cooper on vibraphone, Larry Barris and Ralph Tope playing guitar, and Brian Charette playing organ. (Charette is also featured in the Jordan Young Trio playing at 2:00 Saturday.)