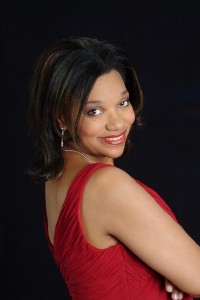 :: 2012 :: Awarded the 2011 West Michigan Jazz Society Musician of the Year, Edye Evans Hyde has been singing jazz, blues and pop music for over 30 years in West Michigan, Los Angeles, Asia and Europe. She was also awarded "2012 Best Regional Artist" by the fans of WEMU Radio. That isn't the only recognition her outstanding voice has earned her, though—the L.A. Jazz Scene said "Edye Evans Hyde combines scat singing with lyric interpretation while working part of the time in a vocal mode that brings her voice into the fold as another instrument in the band." Spins On Music names her as "one of the region's vocal treasures."
Hyde's music ranges from swanky, classic jazz to upbeat blues that makes you stand up and move. Her smooth ability to weave her voice with the instruments in her quintet or stand out and passionately belt her music makes her a must-see performer.
For the past 30 years, Terry Lower has been performing and creating incredible music on the jazz scene. Starting with his studies at the Berklee School of Music in Boston, Lower has since become an international musician. He has performed anywhere from Michigan's own Detroit Montreux International Jazz Festival to touring Europe with Grammy-nominee Betty Joplin as part of the Centro Jazz Torino group. His most recent tour abroad was as part of the Edye Evan Hyde Sextet in Italy in 2008. Lower has also had the opportunity to play beautiful jazz with some of the greats, like Frank Morgan, Bernadette Peters, David "Fathead" Newman, Bobby Shew, Hendrik Meurkins, Larry Nozero, Kevin Mahogany and Benny Golson. This seasoned and talented musician is definitely one worth seeing live.